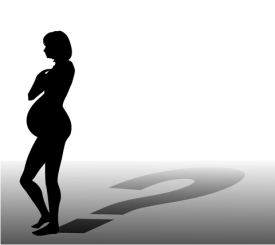 Stress is a part of life. We all endure it, most on an everyday basis. For pregnant women, stress is typically increased due to hormone levels associated with pregnancy. You may find yourself in a state of depression or worry - this is perfectly normal. However, if the depression becomes overwhelming, you should seek professional help immediately.
The most common fear for pregnant women is that something is, or will be, wrong with the baby. Most babies are born without complications. Doctors have very advanced method of testing for birth defects or disorders before the baby is even born. Also, when it comes down to the big day you need to remember - you are surrounded by professionals. If you are worried about labor pains, do some research. Read books and articles on different relaxation techniques. Talk to your physician or midwife about different pain management alternatives. Another common fear in expectant mothers is losing your dignity while in labor. This is because you are imagining yourself spread wide open in front of a room full of strangers -- relax. They are not new to this. Many doctors and midwives have delivered thousands of babies, you aren't any different from the rest.
There are several things you can do to take the stress off of your back. The main thing is to
speak up
. Talk to other mothers and listen to their embarrassing stories. This will likely make you feel more comfortable. Listen to their impressions, fears, sensations, pains - anything you have a question about,
just ask
.